National Volunteer Week Awards
Volunteer + Info HPE is proud to present the following awards annually as part of our National Volunteer Week Celebrations — our 2023 award nominations are opened April 15th, 2023 and will close May 23rd at noon.  Winners will be annouced at this years DWTSQ on May 26th at the CAA arena. 
RUTH BURROWS – NOMINATE SOMEONE HERE
The Ruth Burrows Volunteer Award was established in 1990 to recognize Ruth Burrows, an exemplary community volunteer. Since then, the award has been presented annually to an individual who has made an outstanding and exceptional contribution to the community. 
MAURICE ROLLINS COMMUNITY LEADERSHIP AWARD FOR YOUTH – NOMINATE SOMEONE HERE
The Maurice Rollins Community Leadership Award for Youth annually honors an outstanding young leader in Hastings and Prince Edward Counties. Voluntary organizations, community groups, schools and individuals may nominate a young person aged 16-24 who has made an exceptional contribution. The award was established to recognize Maurice Rollins, a visionary and leader in our community.
BUSINESS PERSON VOLUNTEER APPRECIATION AWARD (SPONSORED BY DARRELL SMITH) – NOMINATE SOMEONE HERE
The Business Person Appreciation Volunteer award was created in 2011. The award is presented annually to recognize an outstanding leader that has continued to make an exceptional contribution to our community.
Special Thanks to our Sponsors!
2022 Volunteer Award Winners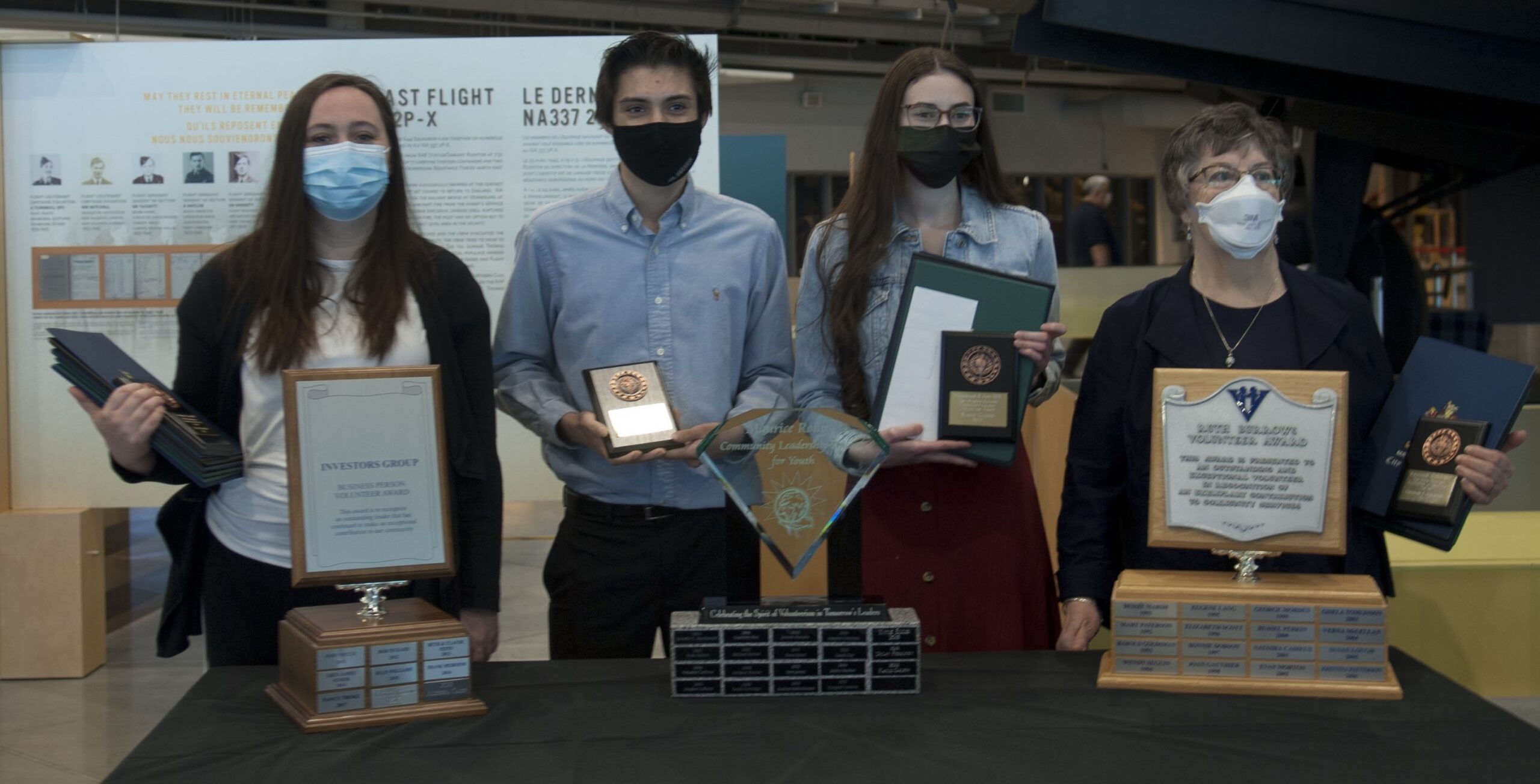 Business Volunteer of the Year Award – Anna Siwakoti
Maurice Rollins Community Leader Award for Youth Runner-up – Caleb Ramnarine
Maurice Rollins Community Leader Award for Youth Winner– Kailie Galpin
Ruth Burrows Volunteer of the Year Award – Sharon Urquhart
International Volunteer Day
International Volunteer Day takes place on December 5th each year and is officially recognized by the United Nations as a day on which volunteers around the world are recognized and celebrated for their contributions and dedication. Volunteer & Information Quinte organizes a free event for all volunteers in our community of Hastings and Prince Edward Counties.
The purpose of our celebration is to acknowledge our local volunteers in Hastings and Prince Edward County with their countless hours of community involvement. Individuals who attend will enjoy refreshments, door prizes, and a musical performance by a local artist.
VOLUNTEER & INFORMATION HPE IS PROUDLY SUPPORTED BY: